"Sons de Resistência" (Sounds of Resistance) is the title of Luis Bittencourt's latest solo concert and one of his daring projects to date. In the contemporaneity of a globalized, connected and technological world, affected by different social problems and forms of oppression, the resistance practices emerge as disobedient lines that question the ordering and conservation principles that govern various aspects of life in society. Music and art have the capacity to reach places in the human mind where oppression does not reach, strengthening the ability to resist with the power to cross institutions and organizations, questioning their modes of operation or creating other meanings.
Resist to the boundaries that segregate people and cultures. Resist to the oppression of identities. Resist the injustices and challenges of the contemporary world through art by making music with what is at hand, whether it is an refined musical instrument or found objects such as a wooden pallet or plastic bags. Resist the dominant aesthetic (and sometimes static) ideals that polarize musical sounds from nonmusical sounds, music and noise, among other forms of expression.
Memórias Líquidas (Liquid Memories) is a concert that brings mesmerising sound combinations by presenting water as a musical instrument. The concert features contemporary works in which water is an object of artistic exploration, either symbolically or even real, through the manipulation of the liquid as a true musical instrument. Besides paying homage to water as a precious element for human life and the composers who used it as inspiration to compose seminal works of 20th and 21st century music, this concert aims to instigate curiosity and contribute to bring the public closer to contemporary music aesthetics through the great familiarity existing between people and water.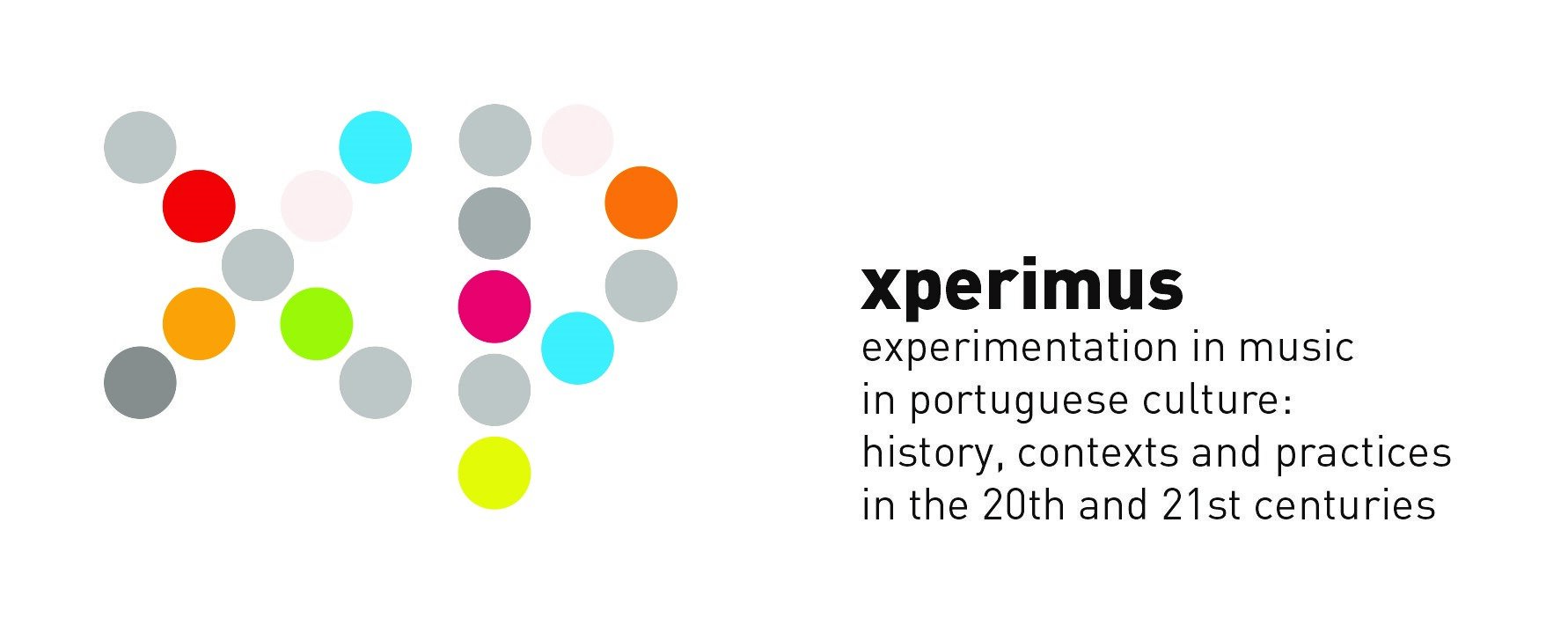 Xperimus: Experimentation in music in Portuguese culture: history, contexts and practices in the 20th and 21st centuries
Experimentation in music, both its concept and its practices, is frequently associated with musical and multidisciplinary creations from the mid-20th century by artists such as John Cage or Pierre Schaeffer. Recent projects and publications on the subject suggest a distinction between that historical context and its recent affordances, labelled as post-experimental. Operational definitions have been proposed, namely by Gilmore (2014), who associates the concept and its practices to intentional and methodological approaches diverging from mainstream paradigms, departing from concepts such as experimental systems (Rheinberger 1998; Schwab 2013) or epistemic complexity (Assis 2015).
In the Portuguese cultural context, experimentation in music is an area scarcely studied, as most studies address specific composers or restricted contexts, but do not engage with the area as a potential continuum of practices. This project will thus focus on experimentation in music in the Portuguese context from the second half of the 20th century to the 21st century, in order to contribute to an integrated research outlook of its history, contexts and practices. This project will address three main paths of investigation, through the application of methods such as archival work, observational and participative fieldwork, and implementation of creative labs.